We make external balustrades, balustrades, architectural metalwork, terracing, balconies, staircases, structural steel and generally anything that the structural steelworkers do not provide.
External stainless steel balustrades are used as an aesthetically pleasing solution to edge protection and it also maximises the outdoor space by providing a safe outdoor area.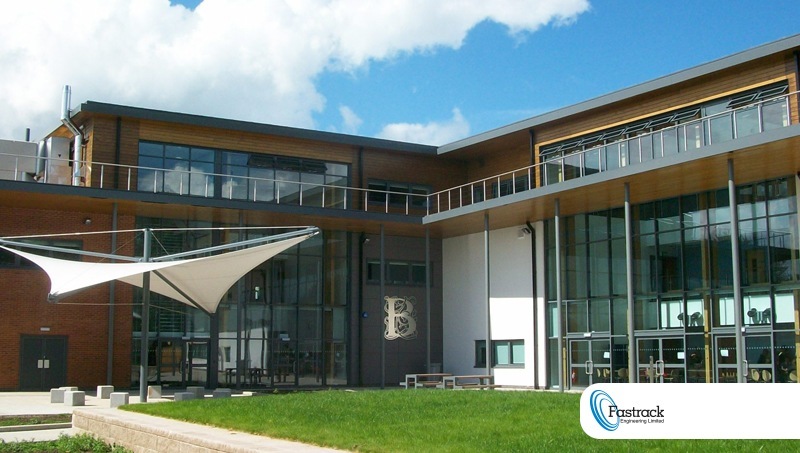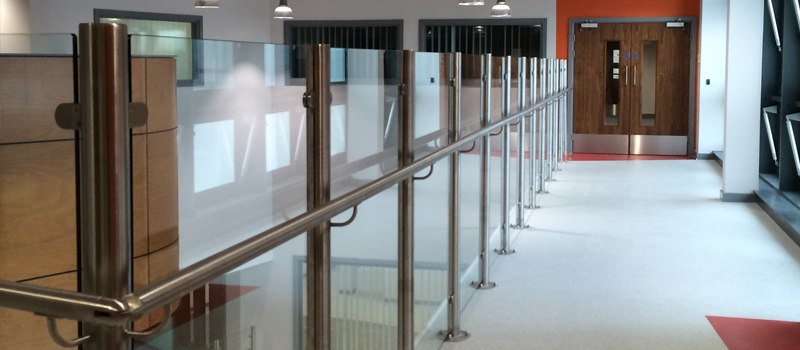 Here clear toughened glass allows the light to flow through the building whilst providing the necessary edge protection required in a public building.
We have the ability to design, manufacture and install all types of architectural metalwork i.e. street furniture, bollards, shelters, canopies, sculptures.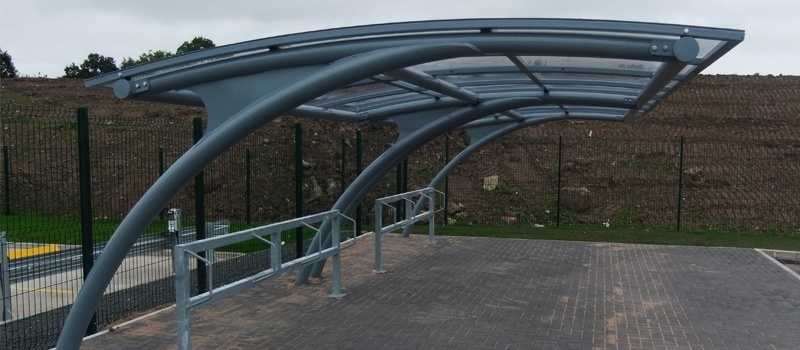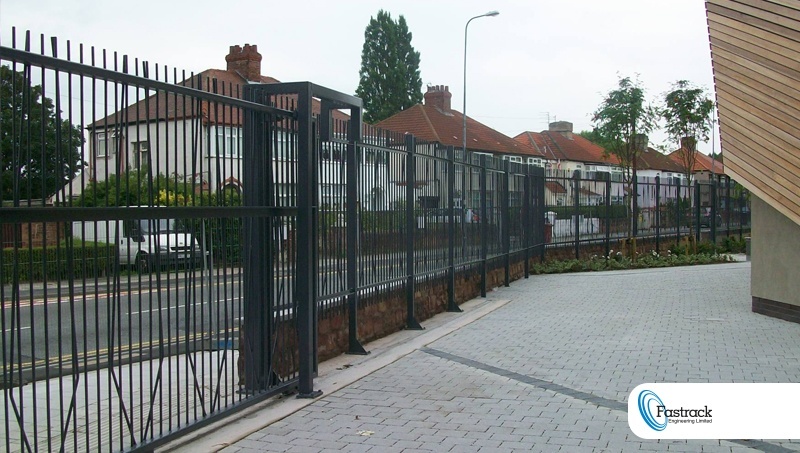 Perimeter gates and railings
We can offer many design solutions of perimeter railings and gates. These can be manual or automated and can be bespoke individually designed solutions or standard stock items.
We can design, manufacture and install any type of balcony tailored to the project requirements, these may be for domestic clients or main contractors and may be for the following uses;
Outdoor classrooms
Internal voids
Juliette balconies
Cantilevered balconies
External seating areas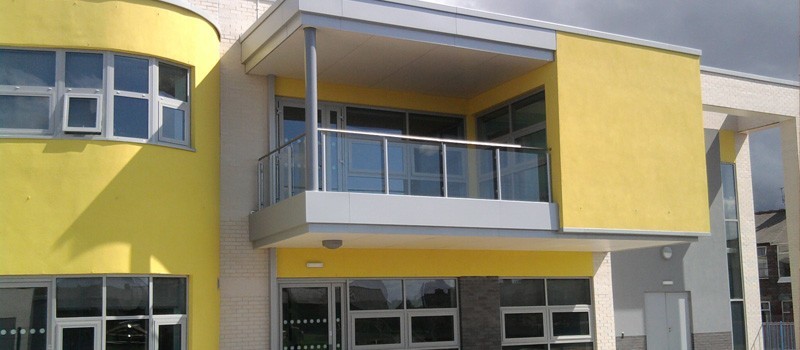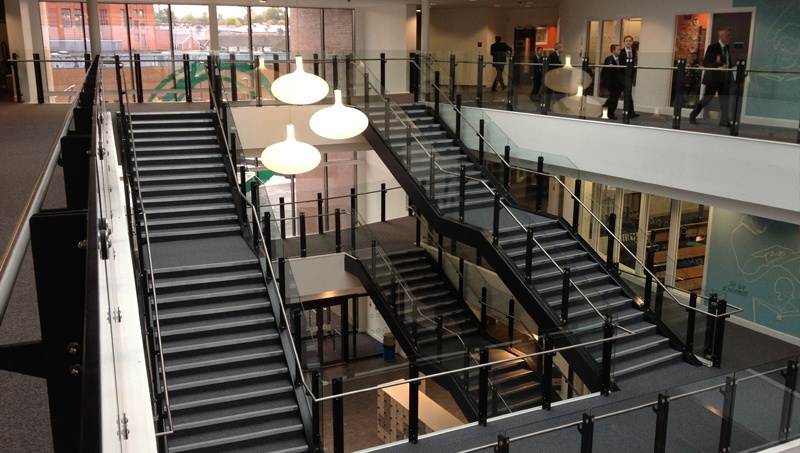 We can design, manufacture and install any type of steel staircase from a simple fire escape to a bespoke feature staircase all designed to structural specifications.
We are a CE accredited company which means we have the capability to undertake Structural steel projects. We have the space and facilities to do small to medium sized steel frame building up to 30 tonnes in weight.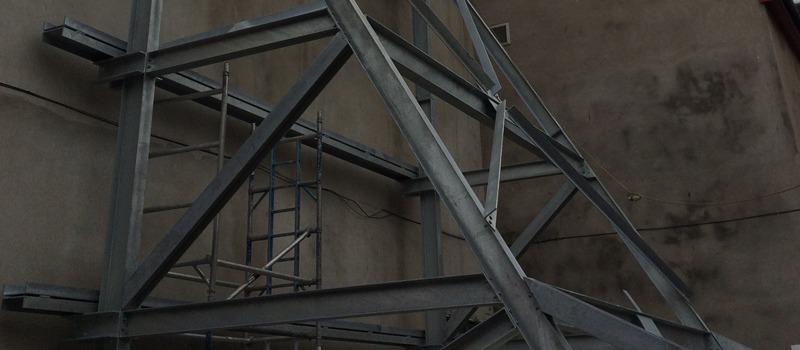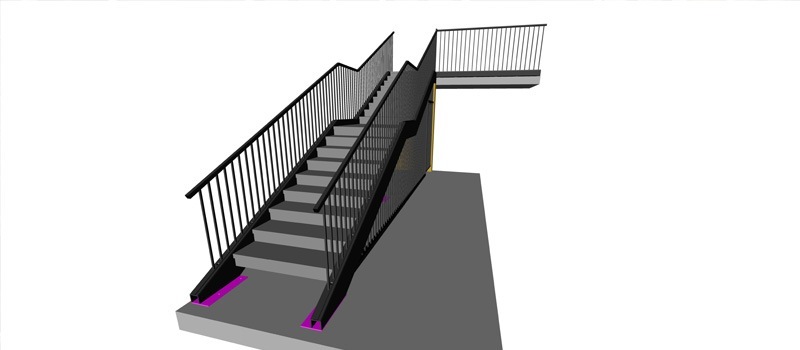 Fastrack Engineering boast a highly skilled design team with decades of fabrication and engineering experience between them.
The drawing office is equipped with the latest AutoCAD 3D modelling software which is used to produce highly detailed 3D CAD models which are then used to create extremely accurate and detailed technical and manufacturing drawings.
The design team are capable of project design from concept to completion and have experience in many areas of engineering and construction from bespoke ornamental fabrications and architectural steelwork to structural steel buildings and bridges.