Specialising in providing secondary steelwork and architectural metalwork to Main Contractors within the construction Industry across the whole of the UK.
Fastrack Engineering
We offer the full package from design conception to detailed drawings, approval of drawings, procurement and manufacture, and on site installation. We make balconies, canopies, balustrades, terracing, mezzanine floors, staircases, louvers and generally anything that the structural steelworkers do not provide. We offer a wide range of design solutions from a variety of materials. We work with mild steel, stainless steel, aluminium, wood, glass and plastic, and we offer these in various surface finishes including galvanised, brushed, polished, anodised, nylon coated, powder coated and painted.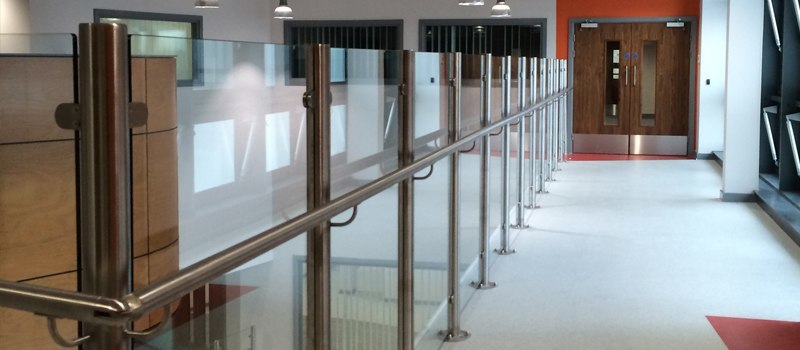 Balustrades
Here clear toughened glass allows the light to flow through the building whilst providing the necessary edge protection required in a public building.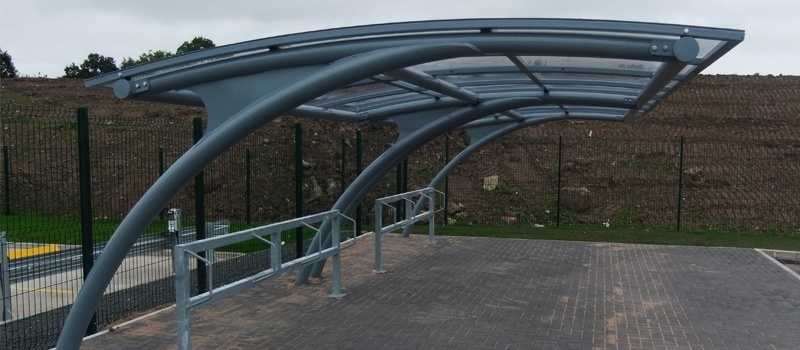 Architectural Metalwork
We have the ability to design, manufacture and install all types of architectural metalwork i.e. street furniture, bollards, shelters, canopies, sculptures.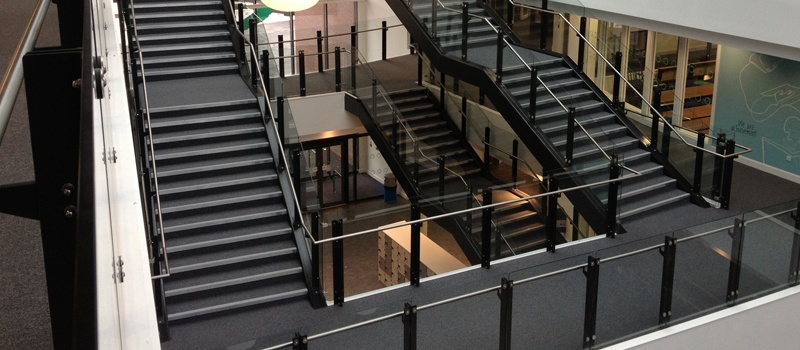 Staircases
We can design, manufacture and install any type of steel staircase from a simple fire escape to a bespoke feature staircase all designed to structural specifications.